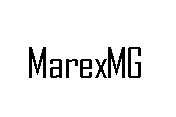 Mir Radio contact cards (QSL and SWL)
---
N6CO Dave Larsen MIREX
Note: The new Mir QSL cards were delivered to the QSL Managers in Q4 2000. When the current batch of QLS cards have been exhausted there will not be any more Mir QSL cards made. I would like to thank you all for being patient on getting your QSL cards.
The California address is handling both QSL and SWL cards for the call sign R0MIR and R0MIR-1
This includes Mir SSTV, Packet and Voice contacts or monitored transmissions
No Sputnik-SWL cards
---
Dr. Dave Larsen - N6CO/K6MIR
PO Box 311
Pine Grove, California 95665
USA
---
For Domestic USA cards, Please include a SASE (Self Address Stamped envelope) (Business Size Envelope)
For International cards, Please included a Self Address envelope, and three IRCís for international. If you are sending an IRC, Please make sure the date on the IRC is less than one year old, as the post office won't accept IRC's dated over 1 year old. Make sure the IRC cancel stamp is in the right place on the IRC.
"Green Stamps" (USA ONLY) are appreciated for covering additional costs.