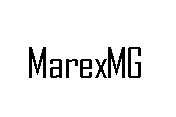 Packet Mail from the International Space Station Alpha
---
Amateur Radio Packet Mail from the International Space Station Alpha
This email was received by Miles WF1F on December 1, 2002. The message was written by ISS Cosmonaut Commander Valery Korsun while he was in orbit on the International Space Station. The ISS was docked with Shuttle STS-113 and Valery was getting ready to return home after a 180 days in Space.
---
Message from Miles to Commander Valery Korzun on ISS

From: Miles
Sent: Saturday, November 30, 2002 11:52 PM
To: ISS
Subject: ATTN CMDR. VALERY KURZON

From G. Miles Mann WF1F

Dear Commander:
Happy Hollidays and wish you a smooth landing.
I attached a picture of my visit to Mission Control.
I had a great time in MC, and hope to go back again soon.
73 Miles

********

Subject: RE: SUBJECT:ATTN CMDR. VALERY KURZON
Date: Sun, 1 Dec 2002 15:27:10 -0600
From: VALERY <valery>
To: Miles <wf1f>

Miles,
It was a good time to live and work on board ISS.
I appreciated your help ,
support and you was FE-3 on ISS ( expert of HAM radio).
It was a good time to meet you in air [last night].
73.Valery.


---