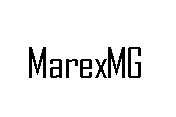 Packet Mail from the International Space Station Alpha
---
Amateur Radio Packet Mail from the International Space Station Alpha

This Amateur Radio packet email was received by Miles WF1F on October 22, 2002. The message was written by ISS Cosmonaut Commander Valery Korsun while he was in orbit on the International Space Station, and posted to Amateur Radio Personal Message System on ISS for Miles.

Background:
On October 16 the Personal Message System stopped working. This problem seems to happen every few months. It is a common problem when you use electronic devices exposed to solar radiation. The last time the PMS locked up was in August 2002. The commander did not realize the PMS was not working until he made a random voice contact with a friend named Claudio IK1SLD in Italy on October 21, 2002. The commander knew that all he needed to do was to toggle the power to the PMS and later reset the date and time which is stored internally for the Mail box. As soon as the PMS was fixed, the commander sent a few packet email messages to Claudio and Miles with an update. Since the Amateur Radio experiments on the ISS are a very low priority experiment, there was no real need to escalate the stuck PMS.
---
Message from Miles to Commander Valery Korzun on ISS

c rs0iss

*** CONNECTED to RS0ISS-1
RS0ISS-1>WF1F [10/22/02 14:37:31]: <<I00>>:

CMD(B/H/J/K/KM/L/M/R/S/SB/SP/ST/SR/V/?)> sp rs0iss

Subject: all working.

Message:
Dear Commander:
The pms is working good.
I did send email to frank ARISS telling him the pms is fixed.
thank you
Miles

/ex

Message saved as Msg # 123
- Logged off
RS0ISS-1>WF1F [10/22/02 14:38:30]: <<D>>:
*** DISCONNECTED

**************

1 [10/22/02 17:52:24]: <<C>>:
RS0ISS-1>WF1F [10/22/02 17:52:25]: <<UA>>:
*** CONNECTED to RS0ISS-1
Logged on to RS0ISS's Personal Message System on board the International Space Station

You have mail waiting.
Msg # Stat Date Time To From @ BBS Subject
127 P 02/10/22 19:22 WF1F RS0ISS TXNKS

CMD(B/H/J/K/KM/L/M/R/S/SB/SP/ST/SR/V/?)> r 127

Stat : PR
Posted : 02/10/22 19:22
To : WF1F
>From : RS0ISS
@ BBS :
xID :

Subject: TXNKS

MILES,

I DIDN'T KNOW THAT PMS FAILED.
CLAUDIO ASKED ME ABOUT WHAT HAPPENED WITH IT.
I JUST RECYCLE POWER OF PMS.
I LOST ABOUT WEEK TO COO VIA PACKET AND YOU TOO.

73. VALERY


CMD(B/H/J/K/KM/L/M/R/S/SB/SP/ST/SR/V/?)> k 127

Message erased

CMD(B/H/J/K/KM/L/M/R/S/SB/SP/ST/SR/V/?)> b

- Logged off
RS0ISS-1>WF1F [10/22/02 17:53:13]: <<D>>:
*** DISCONNECTED

---