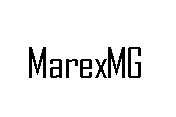 Packet Mail from the International Space Station Alpha
---
Amateur Radio Packet Mail from the International Space Station Alpha

This Amateur Radio packet email was received by Miles WF1F on October 25, 2002. The message was written by ISS Cosmonaut Commander Valery Korsun while he was in orbit on the International Space Station, and posted to Amateur Radio Personal Message System on ISS for Miles.

Background:
Each week, I send the ISS crew a packet mail message with information about star gazing. This information typically includes information on where to look for specific planets and usually phases of the Moon. The ISS crew is also very interested in Meteor Showers for many reasons. The ISS Crew #5, was supposed to return to Earth at the beginning of November (before the Leonids Meteor shower on November 18/19. However, due to cracks in the fuel lines of the Space Shuttles, the ISS crews mission was extended until the end of November, after the Leonid Meteor shower. The message below contains Valery's comments about the upcoming Meteor shower.
---
Message from Miles to Commander Valery Korzun on ISS

c rs0iss-1
WF1F>RS0ISS-1 [10/25/02 08:35:04]: <<C>>:
RS0ISS-1>WF1F [10/25/02 08:35:05]: <<UA>>:
*** CONNECTED to RS0ISS-1
RS0ISS-1>WF1F [10/25/02 08:35:05]: <<I00>>:
Logged on to RS0ISS's Personal Message System on board the International Space Station
You have mail waiting.

Msg # Stat Date Time To From @ BBS Subject

185 P 02/10/25 14:16 WF1F RS0ISS HELLO
169 P 02/10/25 01:16 WF1F RS0ISS THANKS!

CMD(B/H/J/K/KM/L/M/R/S/SB/SP/ST/SR/V/?)> r 169

Stat : PR
Posted : 02/10/25 01:16
To : WF1F
>From : RS0ISS
@ BBS :
xID :

Subject: THANKS!

MILES,
THANKS FOR INFORMATION.
WE REALLY LIKE TO OBSERVE THE UNIVERSE. HI. HI.
[the hi hi, is ham jargon for laughing, I assume he is referring to seeing the meteors, rather getting hit by them.
The Mir station did get a few holes in the solar panels the size of a quarter after a meteor shower]
WILL TRY TO LOOK AT IT [Leonids Meteor Shower November 18-19].
I SAW [the Leonids] METEOR SHOWER ON MIR.
IT WAS BEAUTIFUL VIEW!.73.

VALERY

CMD(B/H/J/K/KM/L/M/R/S/SB/SP/ST/SR/V/?)> k 169
Message erased


CMD(B/H/J/K/KM/L/M/R/S/SB/SP/ST/SR/V/?)> r 185

Stat : PR
Posted : 02/10/25 14:16
To : WF1F
From : RS0ISS
@ BBS :
xID :
Subject: HELLO

MILES, I'LL BE IN AIR IF NOT BUSY.
THERE IS WINDOWS PROFESSIONAL ON MY COMPUTER.
THERE IS NO RUSSIAN LANGUAGE [on the ham radio computer].
I HAVE BEEN HAVING A LOT FUN [with ham radio].
IT'S GOOD OPPORTUNITY TO HAVE COMM WITH WHOLE WORLD.
I'LL BE IN AIR OVER USA IF POSSIBLE.
HOPE TO HEAR YOU.
73. VALERY

CMD(B/H/J/K/KM/L/M/R/S/SB/SP/ST/SR/V/?)>
---