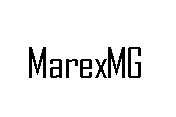 Packet Mail from the International Space Station Alpha
---
Amateur Radio Packet Mail from the International Space Station Alpha

This Amateur Radio packet email was received by Miles WF1F on September 9 - 11, 2002. The message was written by ISS Cosmonaut Valery Korsun and posted to Personal Message System on ISS.

Background:


The crew on board the ISS get may requests for information about getting a Post card that confirms the radio contact with the Space Station. Since the crew is too busy to fill out Post cards (QSL cards) the ARISS team is taking the responsibility for all QSL cards. All requests regarding QSL cards should be directed to ARISS and NOT to the ISS crew.

Below are a few of the email exchanges relating to QSL cards.

To ISS from Miles
Dear:Valery and crew.
August 29, 2002
Frequencies:

c rs0iss
WF1F>RS0ISS [09/09/02 08:37:39]: C:
RS0ISS>WF1F [09/09/02 08:37:40]: UA:
*** CONNECTED to RS0ISS
RS0ISS>WF1F [09/09/02 08:37:41]: I00:
Logged on to RS0ISS's Personal Message System on board the International Space Station

You have mail waiting.

Msg # Stat Date Time To From @ BBS Subject

1909 P 02/09/08 22:34 WF1F RS0ISS QUESTION

CMD(B/H/J/K/KM/L/M/R/S/SB/SP/ST/SR/V/?)>

r 1909

Stat : PR
Posted : 02/09/08 22:34
To : WF1F
From : RS0ISS
@ BBS :
xID :
Subject: QUESTION

MILES,I HAVE MESSAGE: QSL-CC13-CP1708-BS.AIRES ARGENTINA OK.
COULD YOU EXPLAIN WHAT DOES IT MEAN?
I UNDERSTAND CITY AND COUNTRY BUT...73.VALERY

P.S. WHAT I NEED TO ANSWER? THANKS!

CMD(B/H/J/K/KM/L/M/R/S/SB/SP/ST/SR/V/?)>

k 1909

Message erased

CMD(B/H/J/K/KM/L/M/R/S/SB/SP/ST/SR/V/?)> b

- Logged off
---
From Miles to Valery Korzun on ISS
September 10, 2002
Dear Commander:
I checked the QSL data you sent me.
This information looks like a postal address.
Pachtovi Yash-cheek Post Office Box number = CC13
Pachtovi eendeks Postal Zone / Zip Code =CP1708
The ARISS team is your QSL Manager.
They are sending your QSL cards for you.
You do not need to write your own cards, the ARISS team is sending QSL cards.
You just need to tell people, QSL via ARISS.
You may also see some people requesting ELECTRONIC QSL cards.
ARISS does not support electronic QSL cards at this time.
The Amateur Radio stations may send away for a QSL card to any
Of the address listed. It only takes 3-4 weeks to get a QSL card.
They should follow the directions on the ARISS web page.
http://www.ariss-eu.org/
QSL For the USA :
ARRL Headquarters
ARISS QSL
225 Main Street
Newington, CT 06111-1494 USA
QSL For Canada :
Radio Amateurs of Canada
ARISS QSL
720 Belfast Road, Suite 217
Ottawa Ontario
K1G 0Z5
QSL For Europe: (Manager Christophe Candebat, F1MOJ)
ARISS-Europe QSL Bureau
c/o AMSAT-France
16, rue de la Vallée
91360 EPINAY SUR ORGE
FRANCE
73 Miles,
---
*** CONNECTED to RS0ISS
RS0ISS>WF1F [09/11/02 08:18:53]: I00:
Logged on to RS0ISS's Personal Message System on board the International Space Station
You have mail waiting.
Msg # Stat Date Time To From @ BBS Subject
1955 P 02/09/10 22:16 WF1F RS0ISS THANKS!
CMD(B/H/J/K/KM/L/M/R/S/SB/SP/ST/SR/V/?)>
r 1955
Stat : PR
Posted : 02/09/10 22:16
To : WF1F
From : RS0ISS
@ BBS :
xID :
Subject: THANKS!
DEAR MILES, THANKS FOR INFORMATION AND NOW I KNOW ANSWER FOR MESSAGES LIKE THAT.
I HAVE THESE ADDRESSES AND I POSTED IT TO THE BBS FOR ALL TO READ.
I NEED REPEAT THE QSL POSTING FREQUENTLY.
MANY THANKS!
73.VALERY
CMD(B/H/J/K/KM/L/M/R/S/SB/SP/ST/SR/V/?)>
k 1955
Message erased
CMD(B/H/J/K/KM/L/M/R/S/SB/SP/ST/SR/V/?)> b
- Logged off
WF1F>RS0ISS [09/11/02 08:19:56]: rr0:
RS0ISS>WF1F [09/11/02 08:19:57]: D:
*** DISCONNECTED
WF1F>RS0ISS [09/11/02 08:19:57]: UA:< BR>

---